Current Book – A Court of Thorns and Roses
I've lost my reading mojo the last couple of weeks and started this book, but haven't gotten very far. I think I am going to like it, I just need some time to get stuck into it properly.
Current Music – Hello by Adele
Like everyone else I love this song and turn it up full blast when it comes on in the car.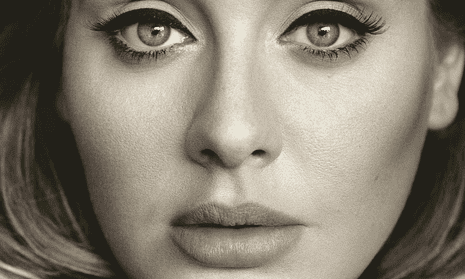 Current Non-Guilty Pleasure – Pumpkin Apple Cider candles
I love these candle and this scent from Partylite is a favourite of mine, but they have stopped doing it this year so I am making my big pumpkin last as long as possible. Luckily they had the mini jars on sale at my friends party last month so now I have another set to see me through the winter. There is just something calming and warming about the smell and on a  dark cold evening is perfect to snuggle under a blanket with a book.
Current Beauty Product –  Smashbox Hydrating Primer
This is amazing! I came across this through Love Life Lexi's blog and I am so happy about it. My skin tends to get drier over winter, but I have noticed it getting dry in the day and I think that was from my last primer as I reduced the foundation I wear down to special occasion, rather than everyday. This is like putting on moisturiser and just feels so nice and not greasy at all. It smooths and reduces shine and just feels great. It is more liquid like than my last one, so I think it will last quite a long time too.
Current Drink – Caorunn Gin
My leaving present when I changed role a couple of weeks ago was new bottle of my favourite gin and it's perfect for going into winter.
Current Food –  Tuna steaks pan fried with lemon. Usually with stir fry veggies and noodles. Simple.
Current Obsession –  Adding to my Lion King collection!
Current Craving –  All the sweet food!
I think it's this time of year, when all the Christmas food is coming out in the stores. I just want all the sweet things!
Current Need –  Lots of sleep (like my cats)
 Current Bane of My Existence – filing my personal post, especially bank stuff. I just hate doing it. I never know what I need to kept versus what i can throw away, so end up just keeping it all and now it's a huge pile in the corner of my spare room.
Current Indulgence –  roller ski course
In preparation for my cross country skiing holiday, but more about that another time.

Current Procrastination – cleaning my car
I hate this job so much! But I could easily take it someone for someone else to do it for me, but I would rather spend the money on something else. My car is going in for a service next week, so am hoping they will do it then – fingers crossed!
Currently making my life easier – Poopy Cat litter boxes
So easy to use and clean and have removed the odor from my house. Also fits perfectly in the space by my toilet. I have to put the box in the bottom of one my last litter trays to trap the dust as my two like to dig, but work it!
Current Confession –  I love the build up to Christmas, but not the actual day. So much expectation on one day!
Current Quote – this.
Current Excitement –  A week off next week!
I so need it. I haven't had any proper time off in ages and am feeling it. I worked from home today and really struggled to keep focused. I can feel that my brain is not as on form as it usually is and from the combination of finishing one job and moving teams to new one I'm feeling a little run down. Not in a bad way, just in a it would be nice not to set my alarm for week kind of way.
Current Mood –  Determined